Looking to target your tummy and strengthen those core muscles? Discover the best fitness classes for a strong core and abs…
Building a stronger core is about much more than showing off your rippling abs. By strengthening these muscles, you can improve your overall balance, stability and agility. In turn, this can improve your performance in a variety of sports.
Wondering which gym classes you ought to be attending to target these muscles? We've rounded up the best fitness classes for a stronger core and abs: from boxing and Pilates to hula hooping and pole fitness! You'll find most of these classes on offer at gyms, fitness centres and independent studios.
Related content:
Ab workouts for women: your ultimate guide
12-minute abs workout to get fit fast
The best gym classes for healthy weight loss & toning
Best fitness classes for abs:
Boxing
Abs Conditioning
Legs, Bums and Tums
Yoga
Pilates
Circuit Training
Hula Hooping
Pole Fitness
Barre
Keep reading to find out more about the best gym classes for strong abs.
Boxing: engage your core, stand your ground and throw some punches
Boxing is a great way to build up your core strength. A strong core is essential for boxers in the ring, who need to stand their ground, throw powerful punches and dodge their opponent with speed and agility.
Often dubbed 'boxercise', boxing fitness classes usually involve a variety of exercises, used by boxers to keep fit and improve their technique. This might include hitting pads, shadow boxing, and kicking punchbags, along with general strength and stamina exercises like skipping and shuttle runs.
If you're based in London, try KOBOX which, in their words, is a 'fight club meets nightclub'! A 50-minute high-intensity boxing class is broken down into two parts: first, there's a 6-punch combinations system, composed of crosses, jabs and hooks. Then, you'll be working up a sweat with a range of functional training exercises, for a full-body workout.
Abs Conditioning: the classes designed to build a strong core and abs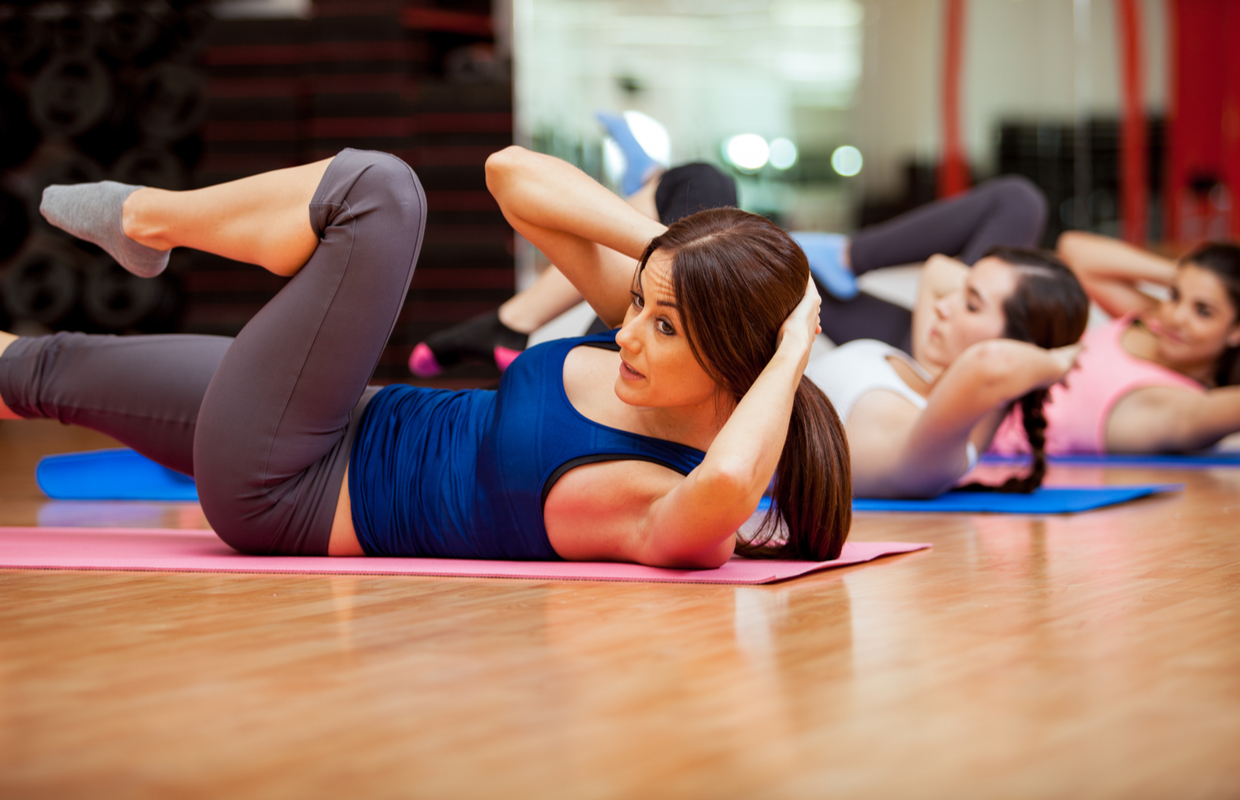 This one might sound obvious but if you're looking for a fitness class that will strengthen your core and abs, an abs workout class is a simple yet effective choice. Offered by most gyms and fitness centres, these classes usually involve a range of bodyweight conditioning moves and exercises to build up your core muscles.
If you're a member of UK gym chain PureGym, why not try the Absolute Abs fitness class? This class involves a mix of weighted and bodyweight ab training. Expect crunches, sit-ups, planks, mountain climbers and more!
Legs, Bums and Tums: the fitness craze promising a stronger core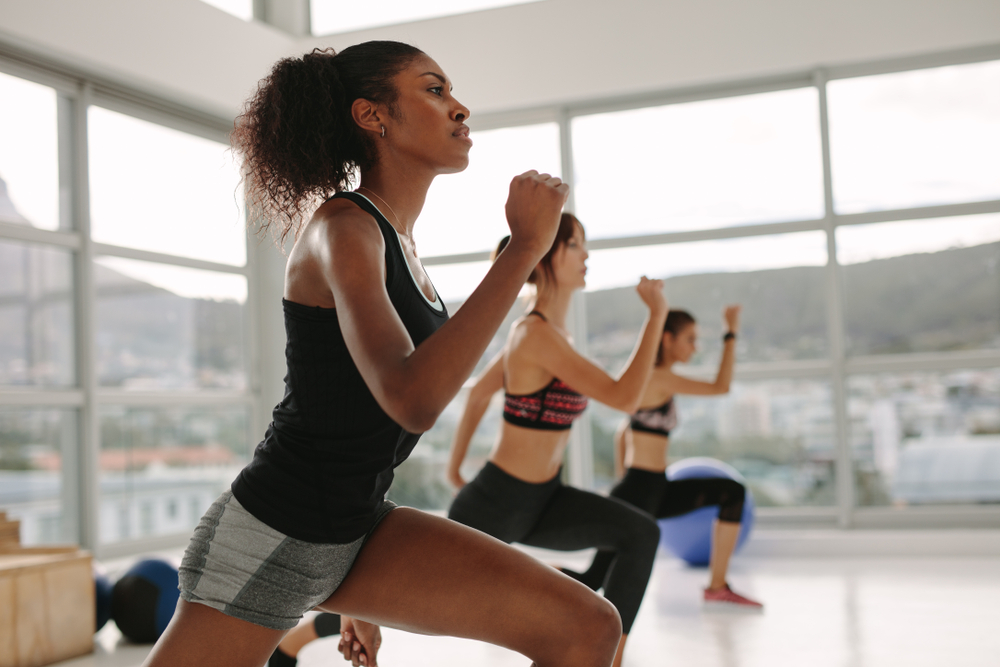 A Legs, Bums and Tums (LBT) class is designed to tone your legs and bum, as well as your abdominal and core muscles. The lower-body workout usually involves a mixture of dynamic cardio exercises and bodyweight strength training. These workouts are designed to improve muscle tone in the target areas, while also strengthening the core to improve stability and balance.
As a super popular fitness craze, we can almost guarantee that you'll find an LBT class at your local gym or fitness centre.
Yoga: the classes for core strength, flexibility and improved posture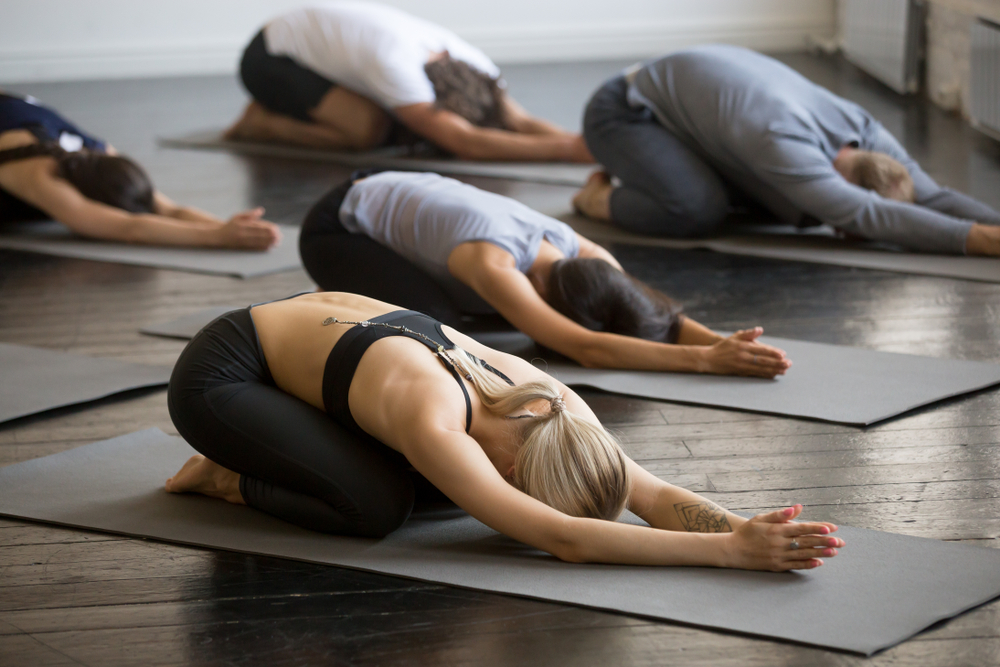 Yoga's origins can be traced to northern India over 5,000 years ago. Its original purpose was to heighten spirituality and develop a greater connection between the mind and body. However, nowadays, the discipline has developed far beyond its origins. It has become a great workout option for strengthing your core muscles and improving flexibility.
Fitness, nutrition and wellness guru Penny Weston adds: 'Yoga is good for strengthening the core/abs because there are certain poses that stimulate the energy, growth and strength in your core. It conditions the abdominal region for movement and stability in order to help your balance and strength. Because your abdominal muscles support the spine, it also helps to improve posture and reduce back pain.'
Most gyms and fitness centres offer yoga classes, alongside plenty of independent yoga studios. Or, why not go one step further and try a stand-up paddleboard (SUP) yoga session? These classes are an amazing way to further develop your core strength and balance. If you're based in London, check out Active360's SUP Yoga Classes.
Pilates: build a strong core with these dynamic classes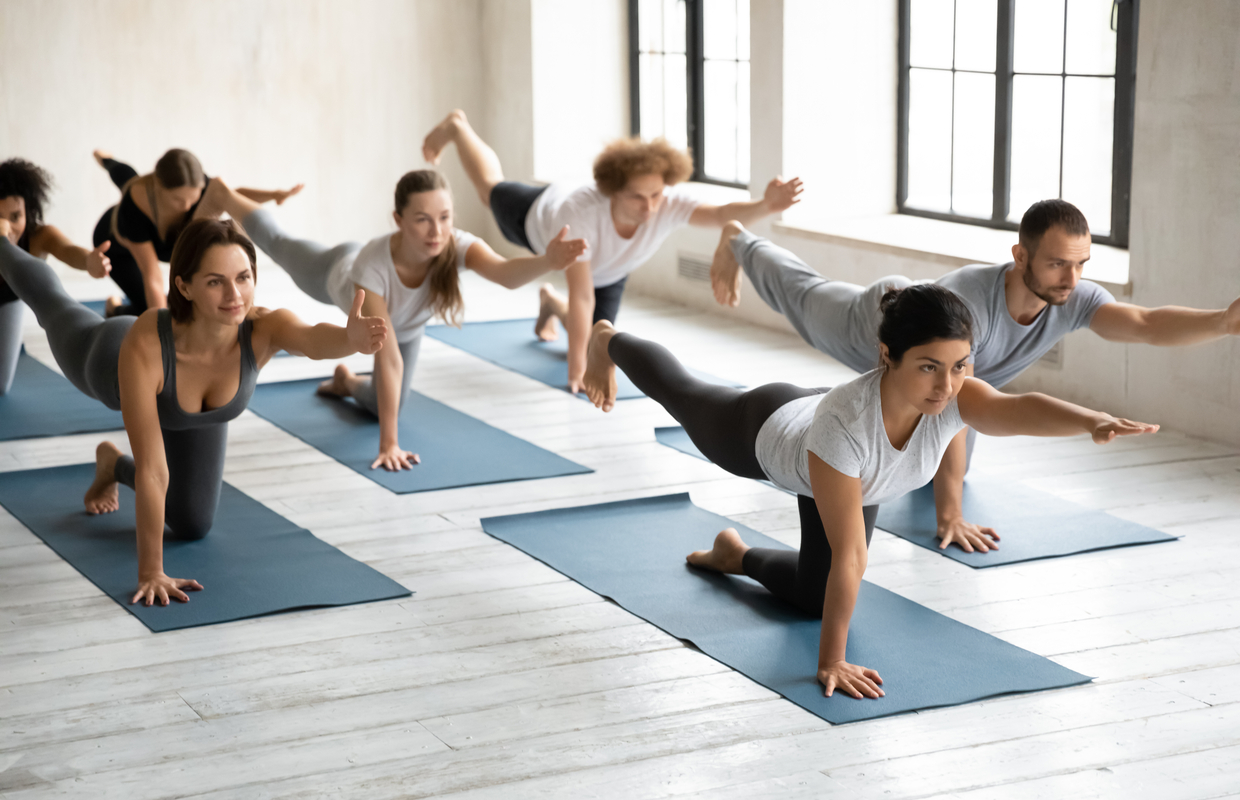 If you're looking for something similar to yoga but with more dynamic movements and less focus on breathwork and spirituality, then Pilates might be for you. Similar to yoga, Pilates is a low-impact form of exercise. It focuses on developing core strength, postural awareness and flexibility.
Hollie Grant, Pilates instructor and founder of Pilates PT, adds: 'Pilates is a full-body workout. However, you'll notice there's a big emphasis on engaging the core to support and stabilise you. This is because the core is going to stabilise your spine and, when your spine is stabilised and in the optimal position, everything will work much better.'
Circuit Training: engage your core as you work your body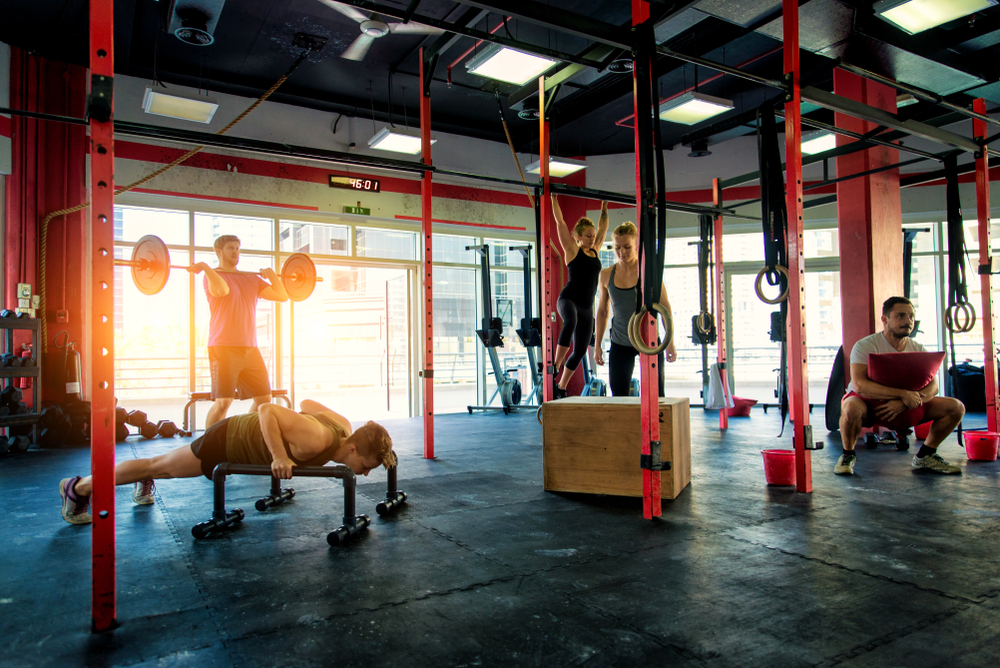 Circuit training is a great option if you're looking for a full-body, strength-training workout. These classes usually consist of a variety of stations, each one with a different strength training or cardio exercise. You complete each exercise for a certain amount of time, before then moving on to the next station.
Even though not all of the exercises will focus on your abs, a full-body workout like circuit training will still benefit your core. Jessica Redman, co-founder of online fitness platform, WorkThat, explains: 'Your core is constantly involved, even when it is not specifically targeted. For all exercises, you should always engage your core and use it to execute good form and to stabilise you.'
Hula Hooping: from the playground to the fitness studio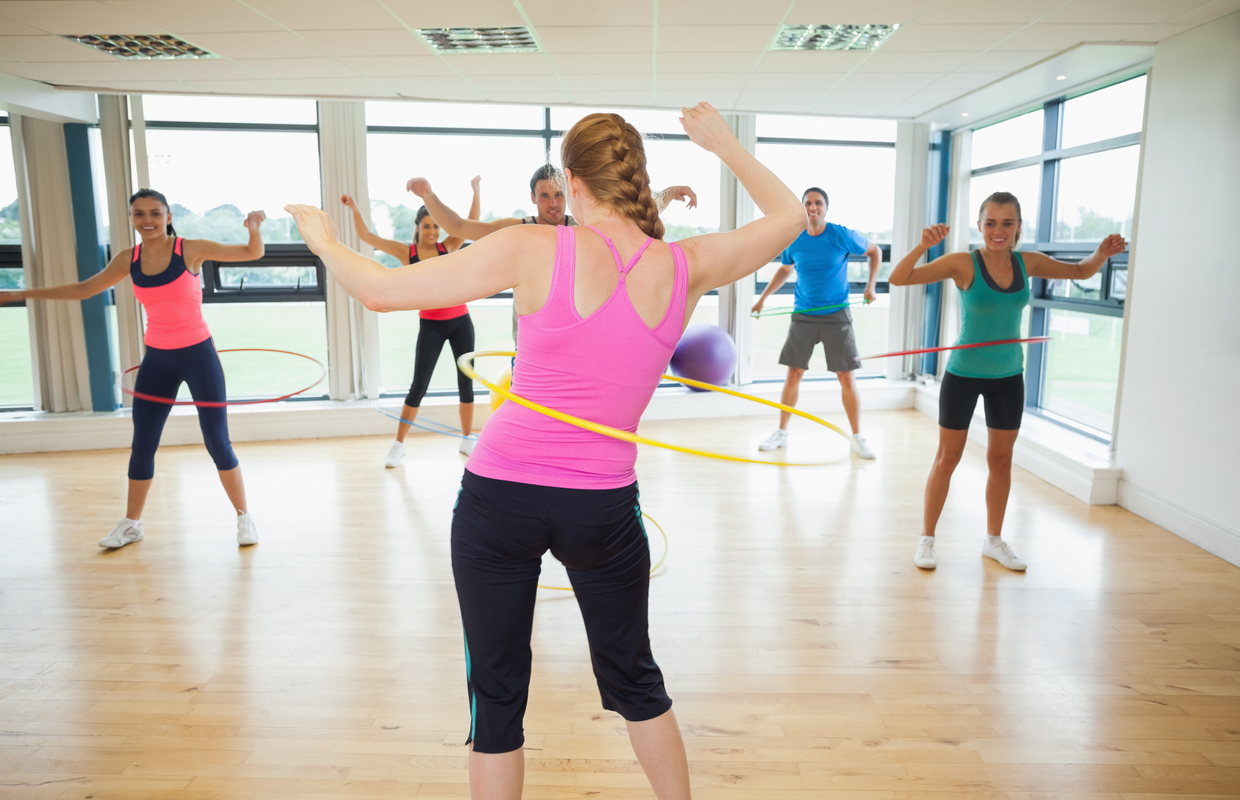 Remember hula hooping with your friends in the school playground? While you might not have picked up a hula hoop in 10+ years, this form of dynamic exercise can actually do wonders for a strong core. When you hula hoop, you have to engage and control all of your core muscles for a prolonged period of time. This is certain to get your abs burning!
If you're not sure about your hoop skills, why not practise in your garden first? Then, when you feel ready, you could try a hula hooping class (often called a 'Power Hoop' class) to develop your strength and technique.
Looking for a class? Check out HulaFit. This hula-hooping fitness company offers face-to-face classes all over the UK, as well as online classes.
Top tip: try purchasing a weighted hula hoop to further strengthen your core muscles!
Pole Fitness: strengthen your core with this dance and fitness combo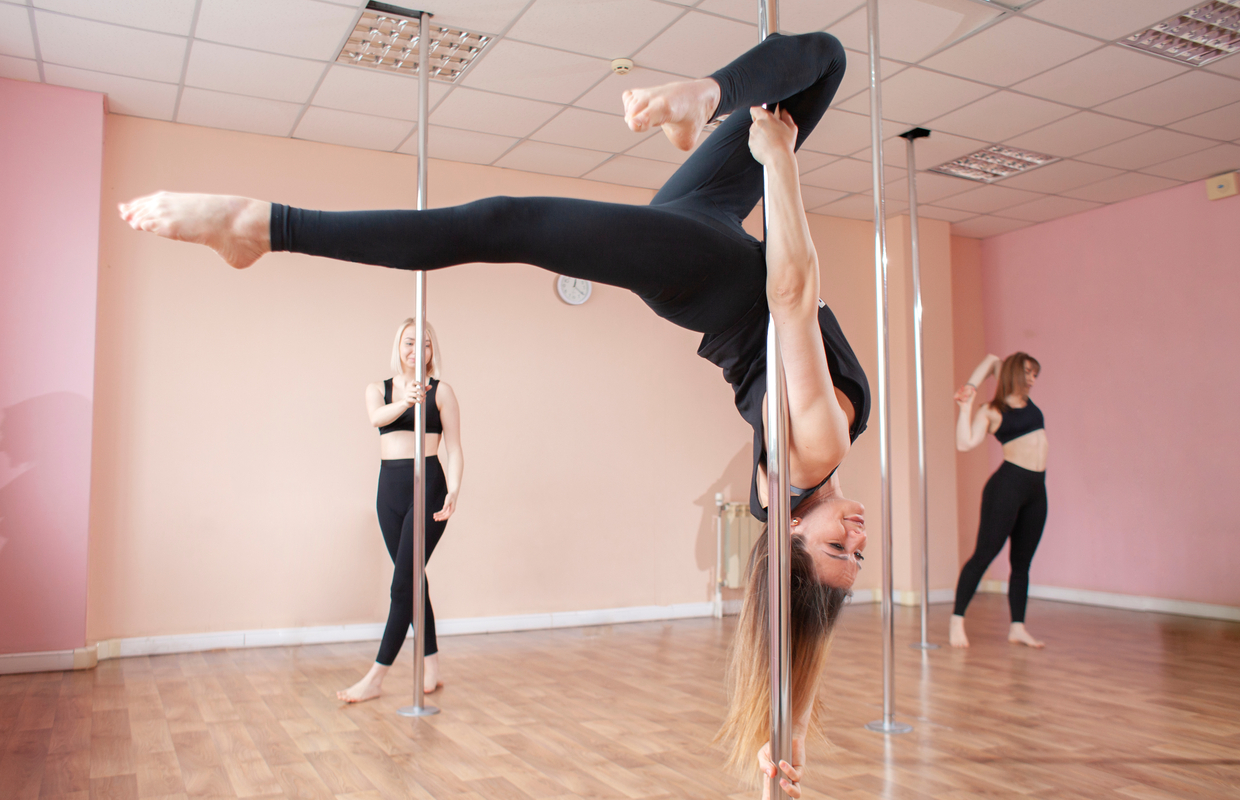 Don't worry, you don't need to go upside-down in your first class! Many people may shy away from this one, however, pole fitness is slowly breaking away from its reputation to be recognised as a super-effective workout option – especially for strengthening the core!
In a pole fitness class, you will work through a variety of different holds, movements and spins, all focused around the pole. While these exercises will work your whole body, there is a strong focus on core strength, as developing your core will allow you to progress to more difficult holds and moves.
As pole fitness requires a room filled with poles, you might not find these classes at your local gym or fitness centre. However, there are hundreds of independent studios offering high-quality classes with qualified instructors.
Barre: build a strong core like a ballerina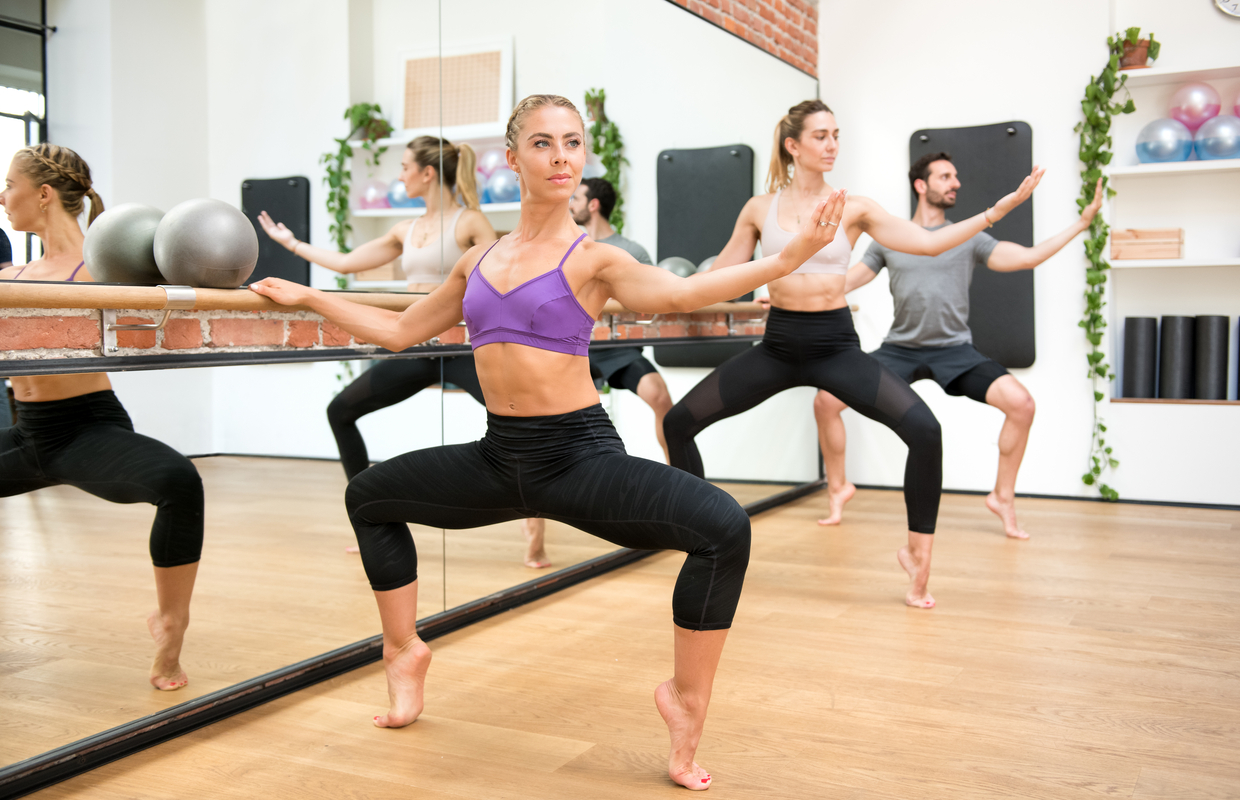 A strong core is a key foundation for ballet. Without it, ballerinas wouldn't be able to stay perfectly poised and balanced while wearing pointe shoes. Because of this, many people are turning to barre fitness classes to strengthen their core and abs.
Inspired by the traditional strengthening exercises found in a ballet class, a barre fitness class will see you working through a variety of movements while supporting yourself at a ballet barre. To effectively carry out the exercises, you'll need to consistently engage your core muscles. This will help you to stay balanced and poised, just like a ballerina!
If you're based in Hackney, London, check out Discobarre Studios. Here, founder Sophie Ritchie teaches the 'Lotte Berk Technique'. Lotte was a contemporary dancer who devised this barre regime to help women achieve the body and poise of a dancer whilst supporting spine health.
Click here to see our favourite fitness classes for losing weight and toning up!